Martial Arts &
KUNG FU
With 25 years experience in a variety of Martial Arts; Karate, Tae Kwon Do, Judo, Kickboxing, Tai Chi and Kung Fu,
I want to deliver useful, safe and contemporary training in order to improve your skill and your confidence.
Four Element Fitness
 Martial Arts & KUNG FU CLASSES
With over 25 years experience in a variety of Martial Arts; Karate, Tae Kwon Do, Judo, Kickboxing, Tai Chi and Kung Fu, I want to deliver useful, safe and contemporary training in order to improve your skill and your confidence. I currently teach ages between 5 and 70 and have classes dedicated to all abilities. 
Class schedule and prices: 
Monday:
5:30pm-6:30pm Little Dragons (age 5-11)
6:45pm-8:15pm Seniors (age 11+)
8:15pm-9:30pm Adults only
Tuesday:
5:30pm-6:30pm Little Dragons (age 5-11)
6:45pm-8:15pm Seniors (age 11+)
Saturday:
10am-11am Little Dragons (age 5-11)
11am-12:30pm Seniors (age 11+)
Prices:
Little Dragons: £4 PAYG / £15 for a 5 week block of one class
Seniors/Adults: £5 PAYG / £20 for a 5 week block of one class
For a more detailed history of our Kung Fu Class, look here:
Kung Fu, or Gung Fu, has been practiced publicly since around 500AD as a martial art. Being brought from India before that and taught to the Spiritual and peaceful Shaolin Monks. The words 'Kung Fu' translate into English as 'Hard work' or 'effort' and is used traditionally to acknowledge somebodies proficient skill in a certain area, such as cooking, dancing or construction. It is only as time past that the term was stuck towards the various styles of martial art found in China.
Shaolin style Kung Fu was loosely based on animal mimicry, training their bodies to be effective in the same way as the animal. Kung Fu eventually made its way out of the temples and there are various stories that say how that happened. The truth, like everything, is that the styles changed and diversified in order to suit who was being taught or what the instructor was teaching for. For example, Wing Chun style was developed by a female and taught to females in order to defend themselves against men, using oppenents weight against them. Eventually it became a necessity for the Emperors army to have Kung Fu training, and many theories base this as the beginning of the grading system. Some styles of Kung Fu have remained very traditional and only teaching what they have been taught, other styles have adapted through the ages, making the martial art work for them rather than the other way around, the latter being the starting point many more recent martial arts being developed.
One man, Derek Gordon was taught one of the many styles of Kung Fu known as the 'White Cloud System' by his chinese masters. When he returned to the UK, he opened his own White Cloud Kung Fu School and taught two other students, Ronnie Cunliffe and Jim Taylor. Ronnie and Jim between them, also had training in the very traditional martial arts of Hsing I, Bagua and Karate. Still being taught by Master Derek Gordon, Ronnie and Jim opened up there own Kung Fu club, where they took what they believed to be the best parts of all the martial arts they learned and created the 'Darwen School of Kung Fu & Lion Dance'.
They trained many students to Instructor level, one of them being the current head of the organisation, Sifu Ray Heeks. Following the ways of his instructors, he also learnt new martial arts and adapted what was taught at the Darwen School in order to make it more relevent in todays society. Due to this way of adapting the martial art, Sifu Ray decided to name the style 'Flowing Water' to account for the way a river works, never stopping, being hard and forceful when needed and calm and gentle when you can.
At the same time Master Derek Gordon was training Ronnie and Jim, a young lady in East Germany called Marie Paulinus had suffered a horrific car accident and chose to attend a Tai Chi class in order to do light exercise and improve her flexibility, she found a lot more. Another martial art with a long history, known officially as T'ai Chi Ch'uan, which translates roughly into 'supreme ultimate fist', where the 'supreme ultimate' is the unification of Yin and Yang, the opposing elements of the universe and dealing with the internal energies of the human body.
Again, there are many variations of Tai Chi, but the very traditional styles take the name of the families who taught them. The most popular being, Chen, Yang and Wu. Marie studied Yang Style Tai Chi and did so with such effectiveness that she made an almost complete recovery from her car accident. Life made her move to the UK where she also began studying a Japanese martial art called Aikido, which highly developed her martial understanding of Tai Chi. With her new found understanding, she opened up several classes that delivered Yang Style Tai Chi.
Sifu Ray had been successfully teaching students and two in particular, Will Galloway, was taught to instructor level and opened a class in Teesside where he studied at university and another student, Kurt Salisbury who then also attended University at the same place and carried on Kung Fu with Sifu Will. At the same time, Kurt also studied Tai Chi at Master Maries school as well as gymnastics. Unfortunately, due to life, Sifu Will had to close the Teesside school down. Several years later, when Sifu Ray had trained Kurt to instructor level, Sifu Kurt re-opened the Teesside school and following tradition, had imported his knowledge of Yang Style Tai Chi into Kung Fu.
Looking at all the different aspects of Kung Fu given through Flowing Water, Yang style and the way in which it is taught was born the term 'Four Element'. Four ways in which we can learn, strength and force of Fire used in fitness and delivery of strikes, endurance and hardness of Earth through conditioning, the focus of Wind in our internal energies and not forgetting the adaptability we find in Flowing Water.
Four Element Kung Fu was born and along with it was the opening of an official Kung Fu school which has been very successful for the past 10 years. Become a part of our history.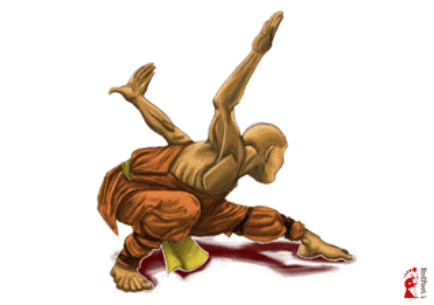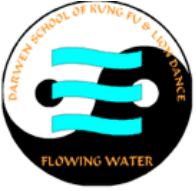 Achieve your best ever results
Your results are everything to me.
I focus on what's important: you and your goals. Nothing else matters. Get the service, support and accountability you need to make it happen this time.